Can you believe it? A second tag post in three days! And another awesome one. So thank you very much to Lauretta, the brains behind Home and Horizon, for tagging me. Now I've got to answer a bunch of Christmas related questions. So, shall we get on with it?
What's Your Favourite Christmas Movie?
Die Hard, and anyone who says it isn't a Christmas movie is wrong! Haha. I mean, come on, it's even set at a Christmas party… What more does it need?
Have You Ever Had A White Christmas?
Actually, I have; when I was living in Bulgaria the village I lived in (and the nearby towns) got blanketed in snow. However, it wasn't quite as nice as it sounds. We ended up getting our car stuck in the snow, then the car's heater broke… We were there, inside the car, with -20 degree temperatures outside, for about 4 hours until finally someone managed to come and get us… We were all numb by then… That was an exciting Christmas…
Where Do You Usually Spend Your Holiday?
We're pretty boring actually… We generally just stay at home as a family. Although, before we moved back to the UK, we used to have loads of family members round as well.
What Is Your Favourite Christmas Song?
Well now, that one has to go out to Fairytale of New York, now doesn't it? Is that not just the most awesome, sarcastic and downright fun Christmas song ever made? I mean, Slade comes a close second, but The Pogues and Kristy MacColl win it for me.
I think it's just because of these lines that make it so funny;
"You're a bum, you're a punk
"You're an old sl** on junk
Lying there almost dead
On a drip in that bed"
"You scumbag, you maggot
You cheap lousy fa****
Happy Christmas, your arse
I pray God it's our last"
Do You Open Any Presents On Christmas Eve?
Can't say I've ever done that. I know some people do, but if you're all going to be there on Christmas Day, I'd just prefer to do it then. Maybe I'm just too traditional in some ways…
Can You Name All Of Santa's Reindeer?
Rudolph, Rudy, Rudopolopolus… Erm.. Yeah, I have no idea about the names of the Reindeer… Blitzen was one, though, right? I remember that one, oddly, because the name includes the word Blitz in it…
What Holiday Traditions Are You Looking Forward To This Year?
Unfortunately, Christmas this year is going to be null and void of traiditions, decorations or gifts (except for the ones we bought for the daughter, obviously). Time and energy is all being spent on (hopefully) buying a house.
Is Your Christmas Tree Real or Fake?
We have a fake one, simply because of ease of use. We'd like a real one, though, so maybe next year.
What Is Your Favourite Holiday Treat/Food/Sweet?
All three of us absolutely love the Chocolate Yule Log Cake that you can buy in Tesco right now. We go through crates of it every winter.
Be Honest, Do You Like Giving Or Receiving Gifts Better?
Ok, well… The question say "be honest", right? So, obviously, I'm going to say receiving gifts. Or at least, I would have said that before I become a Dad. Now, I can say with complete honesty that… Well, they're equal now. Getting a gift is awesome! But so is the look of sheer joy and excitement on my daughter's face when she gets a new toy.
What Is The Best Christmas Present You Ever Received?
You know what, I'm not actually sure. Despite my answer to the previous question, since my late teen years, I never really got much. That's mainly because I wanted games, and they can be expensive… But I guess it would have to be my first PlayStation 2.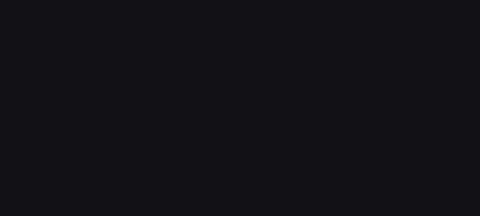 What Is Your Dream Place To Visit For The Holiday Season?
Mars… What? The question said "dream place"… It doesn't have make sense, or be at all possible, right? Oh fine! Norway.
Are You A Pro Present Wrapper Or Do You Fail Miserably?
This is actually one of the few talents I have. I've been rather good at wrapping presents. When you've managed to wrap a child's guitar without any creases, bad fold lines or rips,  you've done pretty damn well!
Most Memorable Christmas Memory?
It is rather pathetic, but going and picking up my PlayStation 2 from PC World in Peterborough, way before it was merged with Currys.
What Made You Realise The Truth About Santa?
I don't actually remember. I just know that it was in Junior School. A friend of mine, however, still believed in Santa when everyone else had been told the truth. So rather than admit they had lied to him, his parents told him that the US Army had accidentally shot Santa down with a missile. Yeah… "Oh, don't worry, we didn't lie to you. Santa did exist. He's just dead now."
What Makes The Holidays Special For You?
Family, without a doubt. Without having a family near me, I would hate this time of year. That's the depression talking, but it is true. Family makes Christmas special, and without it, I would really feel isolated and alone.
And That's All Folks
Those are my answers to the Christmas Tag. I hope you enjoyed reading them! And now, I need to tag some people…
So, obviously I have to tag all of the other BlogVengers (the greatest group of bloggers I've been part of), including the newest members!
No rush to do this one, guys!